Korat trip!
Apr 19-22 ,2003

Kao Yai
River in Kao Yai is so beautiful. I think Kao Yai is nice place.
It's really beautiful. Romancetic place. I went there with Dew and my father.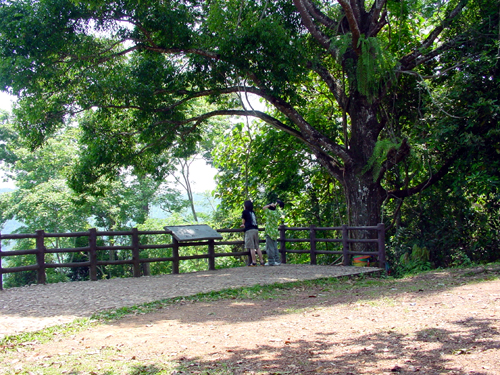 Me & Dew
This photo is the place in Kao Yai, too. My father took this photo,
while Dew and I don't know. In Kao Yai I think it's very nice.
I love to live there.

Nice place
I took this photo while Dew stands beside me. This photo looks like
forest, but it's only the top of one mountain in Kao Yai.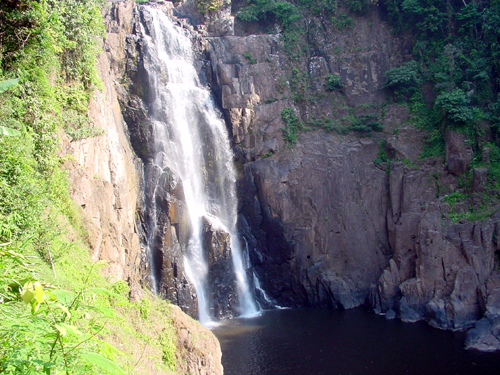 Heaw Na Rok waterfall
I walk to this waterfall with Dew. She wants to see this.
I think it's really nice and we are stay in there together.
Nice place with nice person like Dew.

Heaw Na Rok waterfall
1 Km far from the car park. It's really nice. I love there and it's not hot.
While we relax before walk back to car park.

Heaw Su Wat waterfall
About 2 hour that Dew and I stay in there. It's really nice to live with someone I love.
I came to this waterfall when I was young and I was nearly to die in there,
but I'm not. Thanks God for doesn't let I die and let I meet Dew.

Heaw Su Wat waterfall
Another photo of Heaw Su Wat there is many photos of this,
because I stay there for long time. I feels so good,
and I learn how to talk to someone I love.

Heaw Su Wat waterfall
I took this photo from the top ( Another side ) of Heaw Su Wat.
Place that I will die!

River in Kao Yai
Some river in Kao Yai. I go out to walk with Dew.
I don't know how should I call this place.